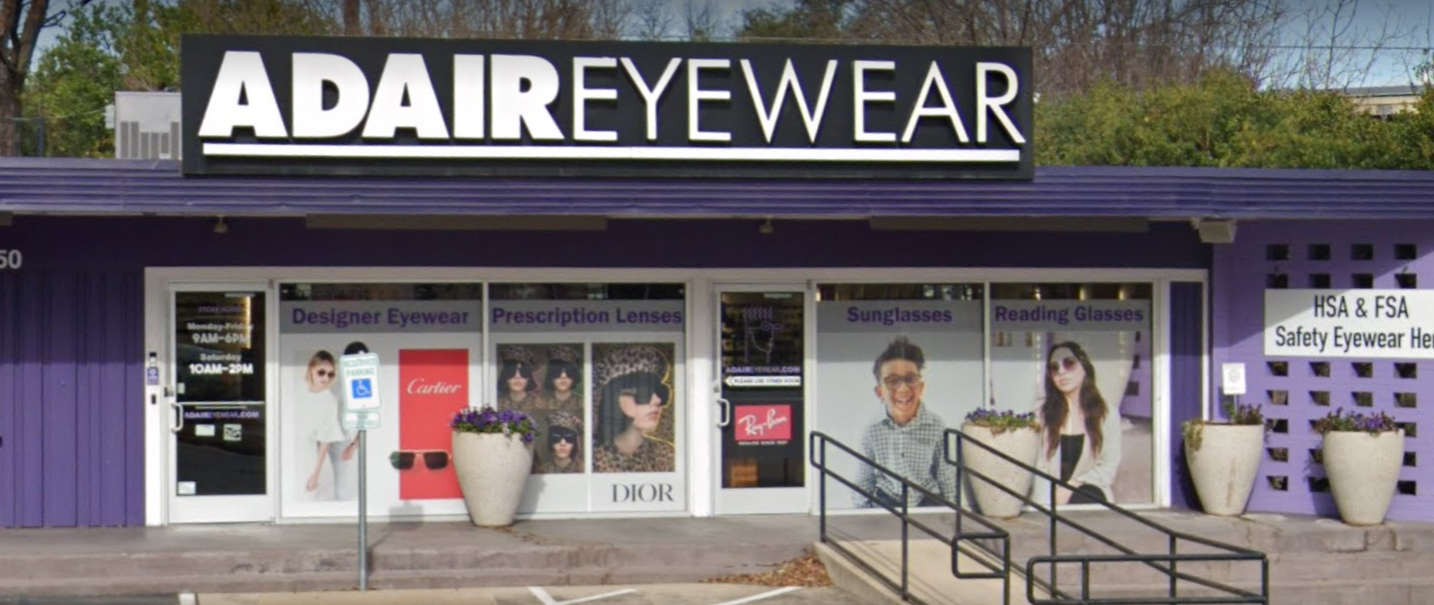 About Adair Eyewear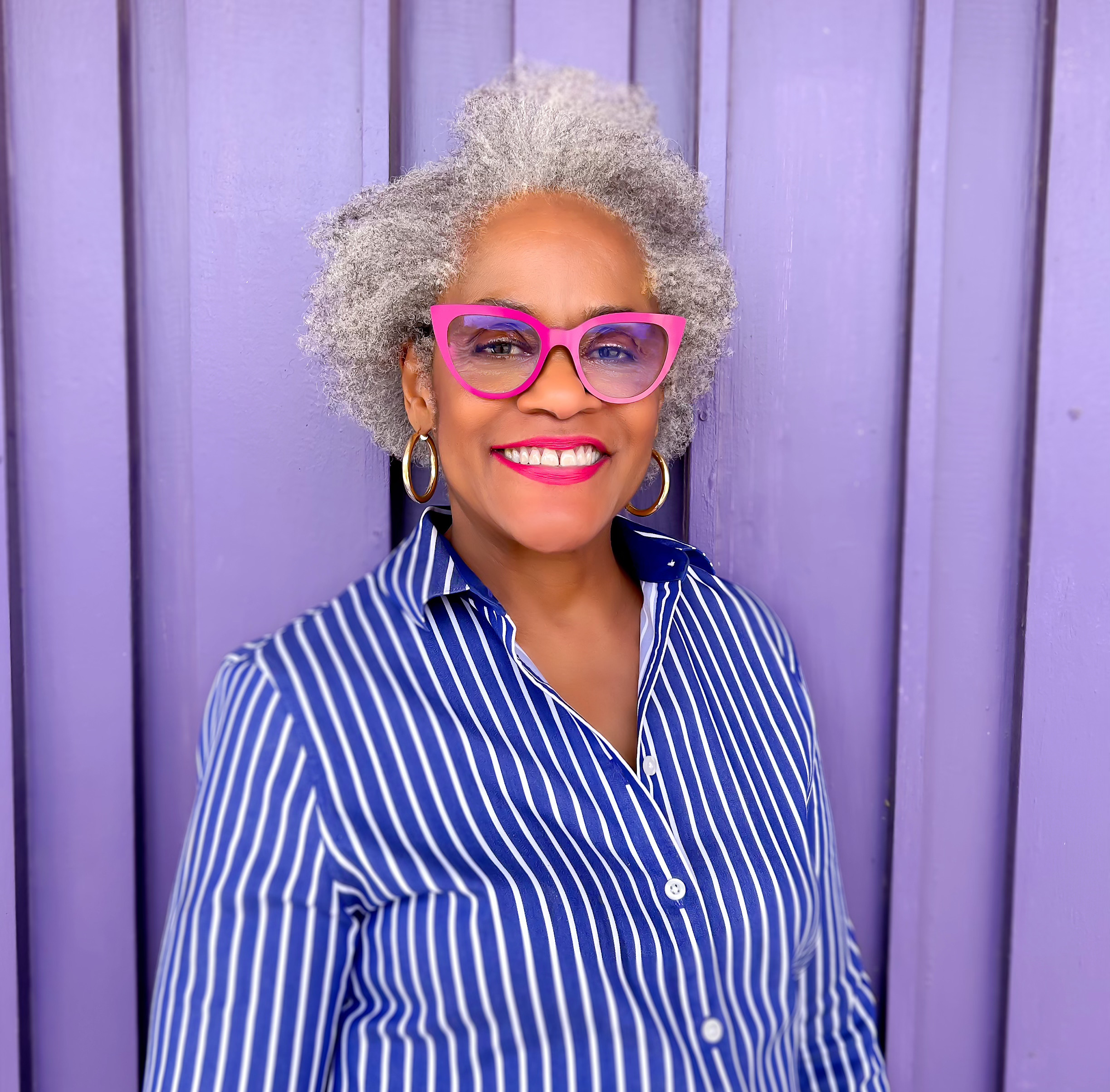 A Passion for the Best in Eyewear
Founded by Alyce Adair Jones, a visionary with a passion for creating the finest high fashion eyewear, Adair Eyewear has been an independent, family-owned and operated full scope optical retailer for over 40 years.
Combining the timeless art of dispensing with state-of-the-art technology and contemporary frame designs, we offer a unique blend of tradition and innovation. At Adair Eyewear, we specialize in handcrafted, luxurious eyewear that embodies modern aesthetics, while also providing cutting-edge prescription lens technology to ensure optimal vision.
A Commitment to Customer Service
Our extensive range of products and services includes:
Prescription eyewear: Whether you need glasses for nearsightedness, farsightedness, or astigmatism, our expert team will assist you in finding the perfect prescription eyewear to meet your specific needs.
Fashion & sport sunglasses: Explore our collection of stylish sunglasses that combine fashion-forward designs with superior UV protection, making them perfect for both everyday wear and outdoor activities.
Custom lenses: We offer customized lens solutions tailored to your unique requirements, ensuring maximum comfort and visual clarity.
Ready-made reading & computer glasses: Find a wide selection of reading glasses and computer glasses that provide optimal vision for close-up tasks, minimizing eye strain and fatigue.
Repair and adjustment services: Our skilled technicians are here to assist you with any repairs or adjustments needed to keep your eyewear in perfect condition.
With Alyce and Robert Perez, Managing Optician, leading the way, Adair Eyewear remains committed to delivering exceptional quality, impeccable craftsmanship, and unparalleled customer service. Discover eyewear that not only enhances your style but also prioritizes your visual well-being at Adair Eyewear.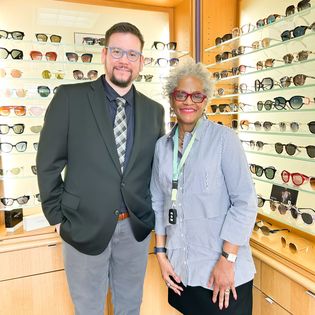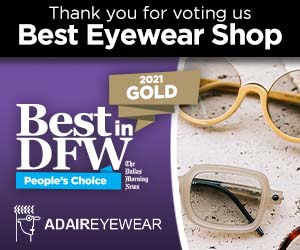 BEST EYEWEAR SHOP IN DFW
Thank you DFW for voting us "Best Eyewear Shop in DFW"!
We are so proud and thankful and even more dedicated than ever to creating the best in designer eyewear and delivering the best in customer service to all of you.
On behalf of Melanie, Robert, Ana, Halston and the entire Adair staff…Thank you!
Alyce Adair Jones